Research:

World Bank Policy National Quality Infrastructure Brief (World Bank, 2013)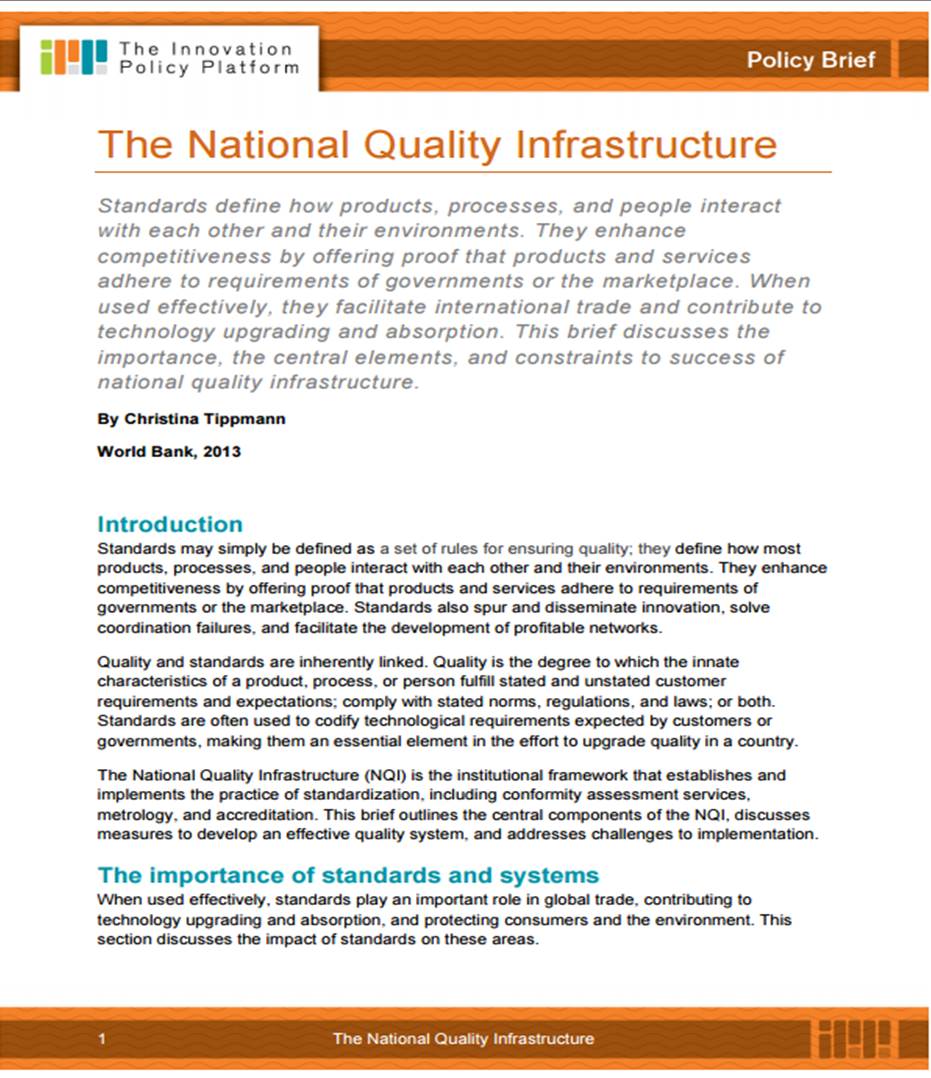 Standards define how products, processes, and people interact with each other and their environments. They enhance competitiveness by offering proof that products and services adhere to requirements of governments or the marketplace. When used effectively, they facilitate international trade and contribute to technology upgrading and absorption. This brief discusses the importance, the central elements, and constraints to success of national quality infrastructure.
A full copy of the policy document is available on the World Bank website.
Sectors
Countries