Case Study
Quality Improvement Action in China
The Party Central Committee and the State Council issued the Guidance on Quality Improvement Actions on September 5, 2017, which set out strategy deployment for quality improvement actions at the national level. The document proposes the main objectives as follows: by 2020, to improve supply quality, lift supply system efficiency, obtain prominent results in building a quality power, significantly lift overall quality level, further enhance quality contribution to improve total element productivity and facilitate economic development.
CNCA released the Action Plan on Quality Improvement Supported by Certification and Accreditation on June 9, 2017, which develops leading quality improvement actions in 10 aspects of certification and accreditation, focusing on national key strategies e.g. serving agricultural supply-side structural reform, "Made in China 2025", ecological civilization construction and the "Belt and Road" Initiatives. At present, such quality improvement actions have been implemented first in the seven industries such as building, aviation, machinery, automobiles, household appliances, toys and foods. The Action Plan includes:
— Uniform integration of certification system for green products. In accordance with the State Council's deployment and requirements, prepare unified green products certification catalogue and implementation rules, give priority to certification of products closely related to consumers and promote green production and green consumption.
—Creation of a high quality certification service. In terms of agricultural supply-side reform, cultivate a number of certified brands for high-end agricultural products and agricultural materials and increase the supply of green agricultural products of high quality; in terms of "Made in China 2025", promote product certification for robots, the Internet of Things, etc. and guide the manufacturing industry to stride into mid-and high-end level; in terms of quality improvement and upgrade of service industry, accelerate the promoting of certification of services in the fields of old-age support, education, sanitation, health care, logistics, finance, etc. In terms of regional economic development, support local government in utilizing the certification and accreditation means to create regional quality brands.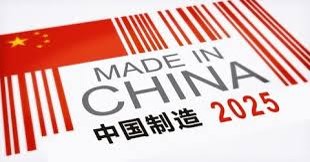 Sector
Country
Sustainable Development Goals