Research
Assessing regulatory and procedural measures in trade: An Evaluation Methodology (2013)
This report draws on UNECE assessment models and incorporates the lessons learnt from the needs assessment studies on Belarus and Kazakhstan, carried out by the UNECE secretariat in 2010 and 2011, respectively. The methodology is meant to bring to the fore:
A common understanding of key regulatory and procedural barriers to trade. While actors may have a broadly shared intuitive view of such obstacles, they may differ at the technical level when it comes to attributing causes to each obstacle and to estimating the magnitude of its impact.
A common approach to addressing the identified barriers in a manner that is responsive to the specific needs of each country and every actor in the international trade supply chain.
Conflicting policy objectives related to trade development and trade facilitation.
Procedures and regulations that could be improved through systematic:

Simplification – the elimination of all unnecessary elements and duplication in formalities, processes and procedures;
Harmonization – the alignment of national formalities, procedures, documents, information, and operations with acceptable international commercial norms, practices and recommendations.
Standardization – the implementation of internationally recognized formats for procedures, as well as documentary and information requirements.

Capacity shortfalls in the existing trade support institutional framework (understood as comprising infrastructure, trade support organizations and state agencies, including those involved in supporting quality control), which could be improved through targeted investments.
Shortcomings in existing public-private sector consultative mechanisms related to the development and implementation of regulatory policies
A special focus is also given to assessing national standardization policies, technical regulations, quality assurance, accreditation and metrology (SQAM) system, in terms of its capacity to contribute to a conducive trading environment where regulatory and procedural barriers are reduced to a minimum.
A full copy of the report is available on the UNECE website.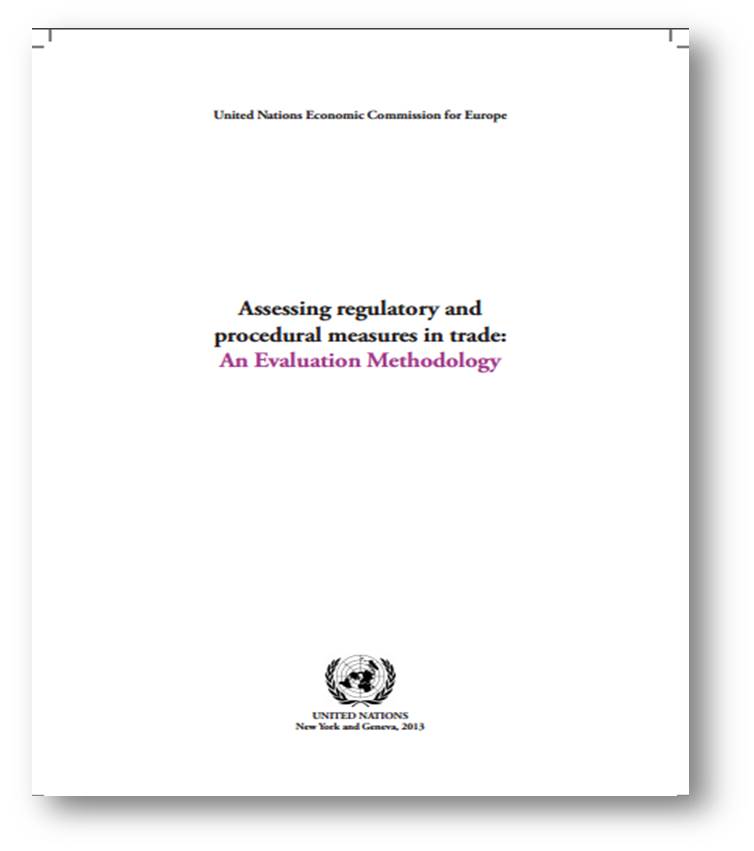 Sector
Country
Standards