Case Study
Public authorities rely on accreditation for acoustic testing and quality control
The effects of noise pollution and the health risks posed by excessive noise are part of the agenda of public authorities and lawmakers around the world. The Commission is particularly concerned about this issue in Europe which was clearly reflected in the Noise in Europe Conference, held in April 2017.
When it comes to controlling this kind of pollution, authorities frequently turn to companies that have the knowledge, experience and adequate means. Authorities have recognised that accreditation ensures that companies working on their behalf have the necessary technical expertise.
For example, the Castilla y León Noise Law 5/2009 requires accreditation for companies wishing to obtain autonomic authorization for testing of sound level measurement, acoustic insulation, vibration and reverberation time in the region. This law, as well as the Valladolid Municipal Ordinance, recognises that any public work machine over two years old, operating in Castilla y León must be inspected and have an acoustic test report issued by a laboratory accredited by ENAC, the Spanish Accreditation body.
The Acoustic Pollution Protection Ordinance of Valencia also requires accreditation to perform on-site measurements needed to issue compliance verification certificates for enforcing minimum insulation in buildings. Likewise, the 266/2004 Decree requires sound audits to be carried out by an accredited testing laboratory for emissions control and insulation of industrial and commercial activities in the Valencian region.
ENAC accreditation minimizes the risk of granting an activity license, an occupancy permit in the building, or of adopting an action plan lacking technical support measures.
The tests and checks performed within the accredited scope are guaranteed to:
– Require sound inspection decisions to be made by competent technicians.
– To have used the appropriate equipment, fulfilling the legal metrological requirements.
– To apply sampling processes in cases where it is necessary a complete conformity declaration.
– Sound focuses are considered and identified as necessary for conclusive acoustic inspection.
– The body periodically participates in proficiency with other bodies and carries out internal controls to assess its performance quality
Currently, more than 80 companies and public institutions are accredited including testing laboratories, proficiency test providers and building product control agencies, working to improve the acoustic conditions of our environment.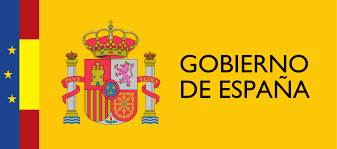 Sector
Country