Case Study
Kenyan Quality Infrastructure partners enhance Motor Vehicle Safety
Kenya Accreditation Service (KENAS), Kenya Bureau of Standards (KEBS) and National Transport and Safety Authority (NTSA) signed a Memorandum of Understanding (MoU) in October 2016 which acknowledges the importance and contribution of Standards, Metrology, and Conformity Assessment to quality improvement, safety enhancement, production efficiency and commercial exchange.
The MoU outlines the role played by the three institutions in their respective capacities as quality infrastructure institutions in fulfilling the provision of the Agreement on Technical Barriers to Trade (TBT) of the World Trade Organisation (WTO). This MoU also considers the need to promote standards, accreditation, and credible conformity assessments within the Republic of Kenya, as a means of protecting the interests of consumers, investors and other stakeholders.
Since the launch of the MoU, several nationwide sensitisation campaigns jointly hosted by the three parties were carried out in the major towns in Kenya.  These campaigns have targeted stakeholders in the vehicle manufacturing business, passenger service vehicle body builders, public service vehicle operators, the Kenya Association of Manufacturers (KAM) and the Kenya Association of Body Manufacturers (KABM) as a means of promoting road safety for all Kenyans.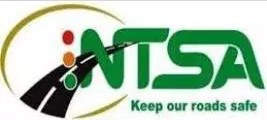 Sector
Country