Case Study
Accredited laboratories supporting genomics to benefit patients in England
The reconfiguration of Genetic Laboratory service provision in England is supporting the creation of a world class resource in the use of genomics and genetic technologies within the NHS, and the provision of high quality, equitable and cost effective services across the pipeline from sample acquisition, to data analysis, validation and clinical interpretation, with support for patients and families. This will be critical in ensuring that genomic information and genetic testing is integrated across the NHS together with clinical genomic services to improve the prevention and diagnosis of disease and to support treatment decisions by identifying the right targeted therapies in order to maximise efficacy and outcomes and to reduce adverse effects.
The development of genomic medicine in the NHS will lead to improvements in the ability to diagnose, treat and prevent disease and to provide high quality personalised care for all. It will support the UK Strategy for Rare Diseases and the impact will affect all ages as the interaction between genetic factors and environmental modifiers is understood better thus improving diagnostic services for patients more generally.
Further information is available on the NHS England website.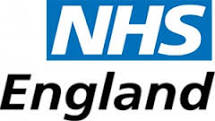 Country