Case Study
Accreditation provides cost effective support for Typhoon
The Defence Electronics and Components Agency (DECA) provides support solutions for Typhoon by providing innovative repair-not-replace solutions. DECA is an MOD and industry partner that aims to provide benchmark support services as the principal in-house government organisation dedicated to maintenance, repair, overhaul, upgrade and procurement in the defence avionics, electronics and components field.
DECA inspects composite cylinders in support of Typhoon. These specialist cylinders, which carry nitrogen and air, are smaller and lighter than the steel cylinders traditionally used and require specialist support capabilities. The cylinders are inspected, examined, and hydrostatic tested to BSEN 11623:2002 and BSEN 1802:2002 standards and pressure tested up to 6526 psi before being prepared for dispatch to front line Typhoon units.
To ensure that this work is carried out effectively, this facility is UKAS accredited and is able to perform hydrostatic testing up to 10,000psi. Further information is available on the DECA website.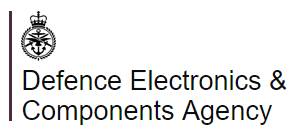 Country