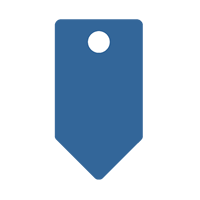 ISO 15189
Case studies, Research and Supporting Materials tagged as ISO 15189.
Pathology testing in Australia is carried out at both public and private laboratories. Partial reimbursement of the costs of medical testing is permitted under the universal public health insurance scheme in Australia (known as Medicare).
For reimbursement claims to be accepted, the pathology laboratory used must be an accredited pathology laboratory under the Health Insurance Act 1973 (Cth) (HI Act).  One of the conditions of gaining this status is the maintenance of an accreditation by the National Association of Testing authorities (NATA), the relevant national accreditation body in Australia.
NATA have a formal Memorandum of Understanding with the federal Department of Health and Ageing (DoHA) which endorses its accreditation role.
Medical testing (pathology) laboratories apply to NATA to be accredited in accordance with relevant guidelines issued by the National Pathology Accreditation Advisory Council (NPAAC) which reflect the requirements of ISO 15189, Medical laboratories – Requirements for quality and competence.  As a competent accreditation body NATA itself fulfils the requirements of ISO/IEC 17011, Conformity assessment – General requirements for accreditation bodies accrediting conformity assessment bodies.
Through this conformity assessment scheme the federal government of Australia controls the quality of medical testing laboratories indirectly through controlling the access to funding.  Access is only granted after the laboratories meet accreditation requirements and demonstrate their adherence to relevant standards. The federal Department of Health and Ageing (DoHA) do not directly accredit laboratories but instead rely upon the national technical accreditation system through NATA to achieve this outcome. This saves DoHA the direct expense of undertaking the accreditation service, and removes the Department from a conflict of interest that might be perceived if they were to accredit public health laboratories.
Further information is available on the Australian Department of Health website.
In the Czech Republic, the genetic testing of human genome can only be carried out exclusively by medical laboratories that have been accredited to the requirements of ISO 15189 by the Czech Accreditation Institute.  This obligation is confirmed in the Act No. 373/2011 Coll., on specific health services.
Accreditation according to the ISO 15189 is considered to deliver reliable results and advantages for medical laboratories in their negotiations with Health Insurance Companies on contracts and payment from Public Health Care System.
In Japan, the Ministry of Health, Labour and Welfare (MHLW) use accredited medical laboratory accreditation (ISO 15189 – Medical laboratories – Requirements for quality and competence) to manage the quality control of medical laboratories carrying out in clinical trials.
IANZ (International Accreditation New Zealand) accreditation is applicable to all organisations providing medical examinations, including community laboratories and those in the public hospital system. With accreditation, medical laboratories receive formal recognition of the organisation's technical competency after assessment of their processes, resources, facilities, staff and other key factors and skills which relate to, and impact on the quality of the service provided.
Most medical testing laboratories in the private sector and in hospitals around the country are accredited by IANZ, giving assurance that tests essential for human health are carried out accurately and competently.
Accreditation is based on ISO 15189 Medical laboratories – Requirements for quality and competence. This standard is based upon ISO/IEC 17025 and ISO 9001. (New Zealand)
Click here for further details
Health Authority in Dubai (DHA) requires that to be licensed all clinical laboratories are required to be accredited by any accreditation agency such as ISO: 15189 Medical Laboratory Standards adopted by Dubai Accreditation Center (DAC). (Dubai)
Click here for further details
Chief Inspector of UK Hospitals releases Policy Statement outlining how existing accreditation schemes can help to inform Care Quality Commissions programme of inspections.