Research
Regulatory and Procedural Barriers to Trade in Kyrgyzstan (2015)
This study summarizes the key findings of the UNECE trade needs assessment, which focuses on Kyrgyzstan. It provides a systemic analysis of regulatory and administrative barriers to trade in the country, along with an in-depth analysis of trade in agricultural products with high export potential. It also highlights the consequences of these barriers for Kyrgyzstan's export competitiveness and regional integration.
A review of trade facilitation and quality assurance development efforts as well as the results of face-to- face interviews with supply chain actors formed the basis of the analysis. The interviews were conducted in 2014 and targeted: traders operating in strategic export industries identified in consultation with the Government; representatives of trade support institutions; providers of transport and logistics services; and, officials from relevant State agencies. The report sets out how the use of accredited conformity assessment can support trade.
A full copy of the report is available on the UNECE website.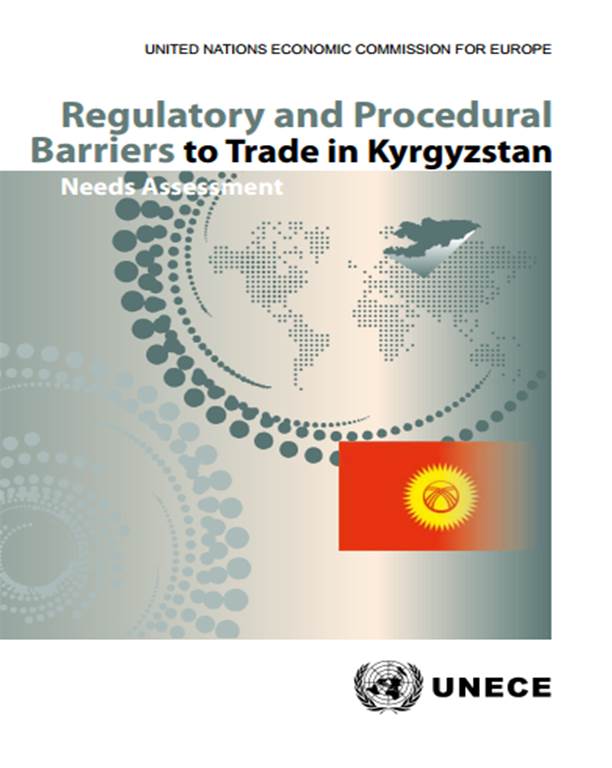 Sector
Country