Research:

International commerce – the value of accreditation and standardization (May 2019)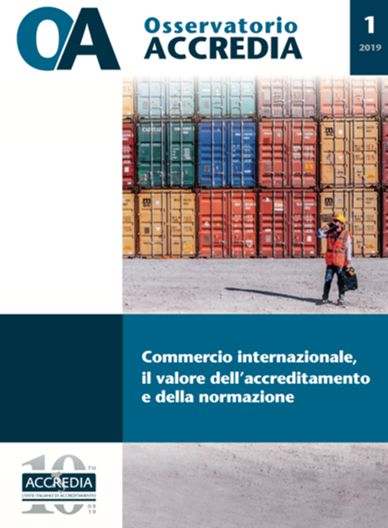 Research, commissioned by the Italian Accreditation Body (Accredia), shows the value that accreditation plays in supporting international trade. The development of common standards, supported by mutual recognition of accredited test results, inspection reports and certificates provide simplification and reductions in the cost of commerce, through transparent procedures, the avoidance of duplicate testing and the need to differentiate production.
The report also highlights that businesses with accredited certification have generated productivity gains of between 30-60% through entering global value chains.
Download the Executive Summary (in English)
Download the full report (in Italian)
Sectors
Countries