Case Study
The EU proposes that accredited conformity assessment underpins type-approval of automotive products
The legal framework for the type-approval of automotive products covers three categories of vehicles: motor vehicles and their trailers, motorcycles, and tractors. The objective of this framework is to facilitate the free movement of motor vehicles and trailers in the internal market by laying down harmonised requirements designed to achieve common environmental and safety objectives.
Following the emissions scandal involving a German car manufacturers, the Commission announced that it would reinforce the type-approval system, in particular by ensuring adequate supervisory mechanisms to ensure a correct and harmonised application of the type-approval procedures. It is proposed that this is achieved through the use of appropriate accredited conformity assessment.
Further information is available on the Commission website.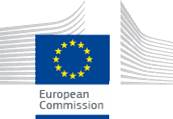 Sector
Country
Sustainable Development Goals