Case Study
Construction Products Regulation in Europe
EU Construction Products Regulation CPR (305/2011) means that CE marking is mandatory for many construction products. CPR stands for Construction Products Regulation. Construction products must also have a declaration of performance to be sold. This is provided that they are covered by a harmonized standard or has an European Technical approval, ETA. More information about the regulations concerning construction products are available from the National Board of Housing, Building and Planning.
In most cases, the Construction Products Regulation require that a notified body should be involved before the CE marking. Swedac is responsible for assessing competence through accreditation and the notification to the European Commission of notified bodies. Swedac is also responsible for assessment of Technical Approval Bodies, TAB. The National Board of Housing, Building and Planning is responsible to notify them to the European Commission.
Swedac process for the assessment and notification is described on the European Commission website.
What the notified bodies are and what their notification covers is shown by the EU Commission database Nando. The TABs are also listed.
Further information is available from the Swedish Government website.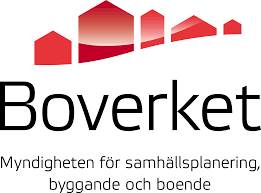 Sector
Country