Case Study
Accredited organisations exempt from SFA's apprenticeship approvals
The Skills Funding Agency, an executive agency of the Department for Education (DfE), has set a policy goal of creating 3 million more apprentices by 2020. To support this goal, the agency provides funding in the form of grants for small businesses and levy relief for large organisations. The aim of this policy is to boost the skills of the UK workforce and in turn help to improve economic productivity.
Apprenticeships are full-time paid jobs which incorporate on and off the job training. A successful apprentice will receive a nationally recognised qualification on the completion of their contract. Apprenticeships take between one and five years to complete and are available in 1,500 occupations across 170 industries varying from construction to manufacturing through to IT and the creative and digital sectors.
In order to measure the effectiveness of the apprenticeship programme, the government has put in place a rigorous system to ensure that the content of each apprenticeship is of high quality and that the apprentice will be assessed fairly and consistently at the end of the apprenticeship, to ensure they have full occupational competence in the job. The Skills Funding Agency runs a register of organisations that are approved to carry out the assessment of apprentices.
Their guidance for applicant assessment organisations provides for the possibility of an exemption from some of the application requirements for UKAS accredited organisations. More information about the register is available at https://www.gov.uk/government/publications/register-of-apprentice-assessment-organisations-how-to-apply (See section 25).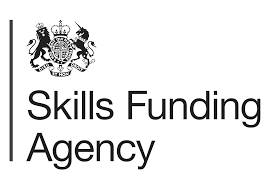 Sector
Country