Case Study
Accredited certification to underpin electronic freight transport information.
The efficiency of freight transport is key for the competitiveness of EU transport, economy and the functioning of the internal market. This is all the more so since freight transport increased in the EU by almost 25 % over the last 20 years and, according to the European Commission, is projected to increase by 50 % by 2050. Freight movement is accompanied by a large amount of information, which is still exchanged in paper format and represents a significant burden for businesses, transport operators and public authorities.
The EU Commission has therefore adopted a proposal for a Regulation on electronic freight transport information. This proposed regulation includes provisions about the accredited certification of eFTI platforms and service providers.
Further information is available on the EU Commission website.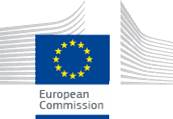 Country