Case Study
Accreditation works with the European Commission to ensure quality of breast cancer services
European Accreditation (EA) has played a key role with the European Commission Initiative on Breast Cancer (ECIBC) for the development of a European quality assurance (QA) scheme for breast cancer services (BCS) coordinated by the EC Joint Research Centre (JRC).
This voluntary scheme, based on revised European Guidelines for Breast Cancer Screening and Diagnosis, is to be underpinned by accreditation in accordance with Regulation (EC) 765/2008. All aspects of BCS including diagnosis, surgery, treatment, nursing care and palliative care will be covered by the QA scheme; the main focus will be the quality of care and experience of the patient. The QA scheme for BCS needs to be very flexible in order to ensure inclusivity for the many different healthcare systems, ranging from rudimentary to mature, throughout Europe. To operate effectively, the scheme needs to make use of different standards, tools and techniques.
EA's mission is to provide comprehensive guidance for the scheme's different stakeholders, i.e. national authorities, professional bodies, national accreditation bodies (NABs) and conformity assessment bodies (CABs). Managing a well-established process for the production and publication of application, technical advisory and guidance documents, EA will provide generic publications describing the accreditation framework, toolkit, processes and procedures for accreditation.
http://ecibc.jrc.ec.europa.eu/home
http://eur-lex.europa.eu/LexUriServ/LexUriServ.do?uri=OJ:L:2012:181:0001:0029:en:PDF
http://www.european-accreditation.org/publication/ea-6-03-m-rev04-november-2013-rev
http://eur-lex.europa.eu/legal-content/EN/TXT/PDF/?uri=CELEX:32015R0757&from=FR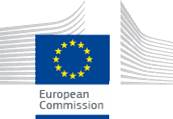 Sector
Country
Sustainable Development Goals