Case Study
Accreditation steel mesh testing introduced due to failing products
Some steel mesh marketed in New Zealand as Grade 500E ductile steel mesh was not achieving the required 10 per cent elongation when tested to the standard. As a result, the Ministry of Business, Innovation and Employment has published Amendment 14 to Acceptable Solutions and Verification Methods for Building Code clause B1. The amendment clarifies how testing of Grade 500E ductile steel mesh must meet AS/NZS 4671:2001 Steel reinforcing materials.
Testing laboratories must be accredited by a signatory to the International Laboratory Accreditation Cooperation (ILAC) Mutual Recognition Arrangement (MRA).
Further information is available here.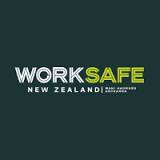 Sector
Country